When it comes to reliable home removal services in London, you may want to trust a company that has established a name for itself. It is always best if you hire experienced pros who will assist you when you have finally decided to change your living quarters. Addressing the issue of finding a new home, of course, is not something you should undertake lightly. First, you need to find a new place to live. And the opportunities are quite plentiful and exciting. Would you want an affordable home designed by a top architect? It is all quite feasible and you would not have to spend much time running about to organise things.
Time to set up your house removal!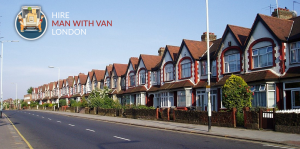 Moving home for a low price and in a short amount of time is quite the remarkable feat, especially for the rather stranded Millennial generation who has been struggling with acquiring their own house. Thankfully, there are quite a few ways to reduce some of the costs. Ahead of the experts, you may want to do a few quick things yourself. Packing your possessions could be a bit demanding, but most people are sentimental and they like to do this bit themselves, even though most licensed moving companies have the tools and resources to handle this task brilliantly. Combining both of these two worlds can save you time and money.
Pictured: London properties are quite tempting to buyers
Let's have a look at our quick list to see why:
Pack items you hold dear – You will want to start with any items that are particularly valuable to you. The pros may handle this task themselves, but you will rather ensure the safety the objects you hold dear;
Donate some of the knick-knacks – Everything you may want to donate or just sell will all be rather handy;
Send items to the bin – You can save everyone some time if you just cram in the items that you know you will no longer be needing and would rather have thrown away;
All of that may not sound like a lot of work but with some professional help, it will get done in no time, while you are multi-tasking around the house.
Choose a service that is worth it
If you are dithering over a decision and still cannot make up your mind whether to book our thorough and safe house removals in London, you should ask yourself do you have the means and time to handle the task on your own.
Packing could be quite tedious, and that is why you should book a speedy packing and storage service in London. What makes a company truly stand out is its versatility, no doubt. You may be booking a small or large-scale removal, but having the option to add packing, storage, and waste disposal solutions all come quite handy!
Housing in London – a final thought
Of course, when deciding to purchase a new property you will have to ask yourself whether you can afford it.  And even if you can, it would never hurt to be smart about booking a house removal team.