Among many tasks during your removal, packing your possessions is one of them. In order to make sure your valuables are safe and ready for transportation, you need to pack them like a professional. Therefore, you will need the right packing supplies like boxes, bubble wrap, protective blankets and many more. Additionally, do a research to find out how to pack items in order to avoid damage, save space and make the entire packing process quicker.
Here are some essential packing supplies you will need for your upcoming removal.
Different kinds of boxes
You can buy boxes in everywhere, even form the moving companies. But, you can acquire free boxes from your local stores, supermarkets and similar shops. Acquiring them might take some time but you will save some money. If you are moving by yourself, try to get smaller boxes so handling them is easier. You will need specialty boxes for paintings and other valuables. Additionally, look for sturdy boxes that won't break easily. After removal, you can use the boxes for storing items in your garage or an attic.
Bubble wrap
Bubble wrap is necessary for protecting your fragile possessions. Items like plates, glassware and similar items are fragile so you need to wrap them accordingly to avoid damage.
Scissors and tape
These two packing supplies are basic when packing boxes for your removal. You will need a lot of packing tape for sealing the boxes so make sure you buy enough roles.
Moving blankets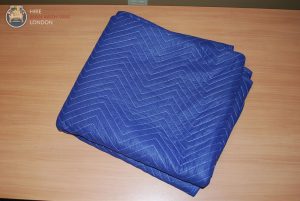 Moving blankets are important when protecting your furniture and other large household appliances from getting dirty, from scratches, and other damage. You can buy moving blankets in thrift stores or acquire them form moving companies, or you can use your old ones.
Floor protection
Before you start packing, it is recommended that you get a floor protection. This protection is necessary to protect your carpets and floors from damage, scratches and moisture, if you are moving on a wet day. Don't forget to cover the stairs with this protection as well.
Moving dolly
Lifting heavy items when moving is inevitable. To make it easier and smoother, you need to make sure you have a moving dolly. You can rent a dolly or buy one, depending on your budget. Lifting and handing items, boxes and other stuff will be a lot easier with a dolly and you will also avoid back injuries since most of these items are heavy.
Towels and linens
Packing towels and bedding into the boxes will take up a lot of space. Instead, you can use these for wrapping your fragile items. You will save money on bubble wrap and save space in boxes.
Paper towels
Paper towels can also be used for wrapping fragile and valuable items as well. You can place them between plates, mugs and other fragile items. And afterwards, you can reuse them for cleaning.
Ziplock bags
These bags come in handy when you need to disassemble furniture and other household items. They are great for storing screws, bolts, nuts, etc. after you are done with disassembling, you can tape the bags to corresponding furniture items.