The English capital is one of the most important cities in the world. It is a global financial, commerce, fashion, art, touristic and educational centre and welcomes new residents on a daily basis. In fact, studies show that more languages are being spoken in London than any other urban area on the planet. Nevertheless, before you pack your bags and book a ticked to the British capital, there are some things that you must know about the city.
Amazing public transportation network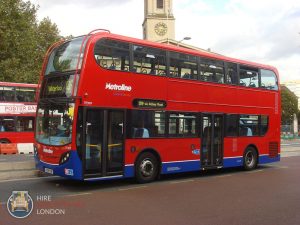 London has one of the largest and finest public transportation networks in the world. Taxis, buses, underground and overground trains, boats and bicycle rental companies, serve the city. However, as you newcomers you should opt to use the bus instead of the railway and tube network. True, it is slower but it is also cheaper and will allow you to learn your way around the city rather than getting on and off at station without ever really knowing for where exactly you have passed to reach your destination.
Explore London during the week
An abundance of landmarks
The English capital is home to large number of internationally known sites such as:
Buckingham Palace
Tower of London
Tower Bridge
The Shard
Elizabeth Tower more commonly known as Big Ben
Palace of Westminster
The Hyde
Visiting all these places will be among your top priorities as soon as you get settle in. But this is also the goal of everybody that comes to London, so it would be for the best if you avoid exploring the local landmarks during the weekends and national holidays, as they are overcrowded and you will not be able to enjoy yourself.
Use moving services
The immense influx of newcomers has boomed the local moving industry and this facilitates national, international, domestic and commercial relocations from and to the British capital. So, instead of handling your move on your own do not hesitate to delegate the job to Hire Man with Van London, as they are highly praised for providing comprehensive and reasonably priced home removal services in London.
Be ready to walk for kilometres
London is one of the largest cities in Europe, which means that distances tend to be big, especially if you are planning to go from one borough to another. If you are the type of person that likes to walk instead of catching the metro or bus, you should get rid of your habit of wearing stylish shoes and opt for comfortable ones, as you will be walking a lot.
The real estate market is crazy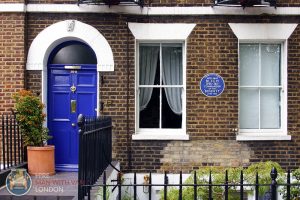 According to researches, the English capital has more millionaires and billionaires than any other city on Earth. The presence of such wealth has allowed the real estate market to grow beyond proportions. This means that London is home to some of the most expensive properties in the world and that rental fees can be quite elevated. So, do not lease or buy the first flat or house that you see, instead take your time to properly scout the local rest estate market and find a place that is both within your means and that offers you everything that you need.