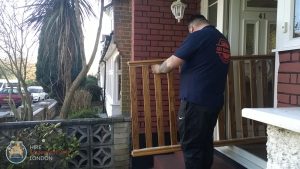 Everyone is going to tell you that full scale domestic and office relocations are among the most stressful experiences that a person can go through. What they miss to inform you about is the simple fact that even small-scale relocations can be pretty troublesome. Moving in a big city like London can pose quite a few of headaches and problems. If you want to avoid those, there is one thing that you have to do and that is to prepare properly and on time. And of course, we are here to help you. No matter whether we are talking about a furniture delivery, a student removal or transporting several boxes, there are things that you can do.
Small removals 101
Have no fear, if you follow the tips that are described below, you will not have a problem with your small-scale relocation. Four key details that you need to take care of include:
And the most important thing
We've already said that moving can be stressful regardless of the scope of the job in question. Of course, preparation can help, but it will not do the trick if you do not remember and repeat to yourself the simple fact – you are ready, there is nothing to be worried about, stay calm. It is just as simple as that – it all comes down to staying calm.