When you are moving, one of the most important tasks to cover is packing your goods for the road. Sometimes it is also necessary to arrange for some, or all of them, to be stored away in a specialised facility, which brings in even more responsibilities and hassle. Instead of sweating about it, just follow the tips we have to share with you here, and you need not to fear a thing.
Why move things to storage?
First and foremost, you should decide whether or not you will need to rent a storage unit. The most common reasons for that are:
Because you will be moving out, but staying at a hotel/with family or friends while your new property is ready to receive you
You are downsizing for the moment and moving to a smaller house/apartment that has not enough room for all your goods
You will be purchasing new appliances and furniture, but are not sure whether you will be keeping your old ones/or don't want to part ways with them completely at the moment.
Those are all very good reasons. Even better is the news that finding suitable, easy to access storage facilities to accommodate your needs is not hard at all in London.
The basics of packing and storage
No matter whether you will be moving your possessions to your new home or to a storage facility, you have to make sure that they are packed appropriately. A packing procedure is deemed successful when the items are safely moved, unpacked and seen as intact and ready to use again. The first order of business is to purchase high-quality supplies – durable double-walled removal boxes, bubble wrap and other materials that will help you secure your furniture, appliances, clothes, books, decorative pieces, etc.
Cut corners when you can, but not all costs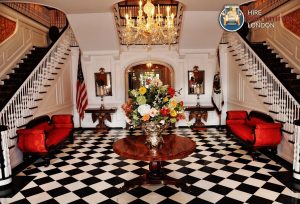 It is quite normal to want to save some money – moving can be a pretty expensive process. However, you should not go cheap on the supplies. Potential damage due to low-quality boxes and materials can be much more expensive than the few quid that you are going to save. Instead, look for competitively priced packing and storage services in London offered by authorised contractors. It's like killing two birds with one stone – a great way to reduce the costs of the whole ordeal without making compromises with the quality of the service and materials that you receive.
Remember that your movers of choice are your friends. They are the people best prepared to deal with the challenges of not only hauling your boxes on a van and drive off but also putting your things in said boxes. If you have problems, or you just feel overwhelmed by the whole ordeal, do not hesitate to ask them for assistance or at least some tips on how to handle the project properly. They will tell you how to safely pack your pieces, dismantle furniture and carry out everything else. Stay in touch and you will not get lost.