Moving homes? You probably already know that there are quite a few things that you need to take care of in order to make sure that the process goes in as smooth a manner as possible and you do not have to strain yourself and your family unnecessary.
The key to a stress-free move is here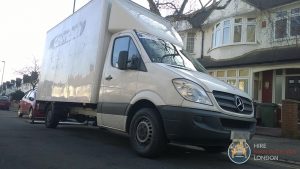 Specialists suggest that well before your moving date – at least a couple of months, actually – you build a checklist that contains all the tasks that require your attention and a schedule that needs to be followed. The problem is that rarely you can see two examples of such a checklist that actually contain the same items. The reason for this is simple – no removal is actually absolutely the same as the next. So, you need to make adjustments based on the specs of your own project. Here however we have taken the time to collect in one place five of the most basic tasks that have proven to guarantee success in moving homes. Take care of those and your life is definitely going to become easier.
The basics that need to be considered
When it comes to planning a relocation, some tasks are more important than others. When it comes to the five described below, you need to invest the same amount of energy and serious attitude and make sure that they are handled precisely in the manner that they are supposed to:
Hire a man and van firm. This is a no-brainer – having professional assistance with you move is going to guarantee that even if something goes wrong, there will be trained professionals to help you. But more importantly, thanks to having experienced technicians by your side, the chances of something going wrong will actually decrease.
Get your possessions in order – before you start packing, you will need to decide what you will be taking with you, and what you will leave behind. Outdated furniture and appliances, old clothes and other types of junk that tend to pile in one's home should not be on your list. So, just hire a licensed rubbish collection and disposal service in London to help you with your house clearance.
Get enough packing supplies – this is not a place to go cheap. Invest in high quality boxes and wrapping materials so that you are certain your items are safe and sound during the transportation process.
Have your movers carry out a viewing on your current and new premises so that they can assess the situation and come up with solutions to problems such as narrow hallways and lack of elevators soon enough. Most moving companies around do viewings for free.
Research your new area well in order to familiarise yourself with it and prevent the initial shock. Check out what the public transportation options are, take a walk in the local park and see if there are local community groups that you can and would like to join once you are settled down at your new home.