Snowbirding is something that has existed in the US for many years and it is particularly popular among American retirees. Now, however, it seems to be finding new fans in the United Kingdom. The senior citizens of the country have slowly started to open up to this home moving trend and by doing so they get the chance to:
Save some money
Change their scenery
Improve their health
Enjoy warm and sunny weather throughout the entire year
But what exactly is snowbirding and how can you make this lifestyle work for you?
Defining snowbirding?
Just like migratory birds which fly south before the arrival of the cold winter, snowbirds are people who temporarily relocate to sunnier and more exotic spots to avoid the freezing temperatures in their home country. Those are usually retirees who are not tied down by young children, mortgage or a job. It is more than vacationing because some people who have decided to lead this lifestyle also become residents of the country which they have chosen as their summer residence. The term itself was coined in North America where elder Canadians and American have first adopted this moving tendency.
Where do UK snowbirds like to flock?
Retirees from the United Kingdom either fly off to warmer European countries such as Portugal, Italy or Cyprus or head to some fellow English-speaking country like Australia, New Zealand or the US. Spain and Southern France, however, are the two top snowbirding destinations among UK retirees. That is because many of them like to visit these destinations during their summer vacations. Also, the trip from and to the United Kingdom is quick and relatively affordable.
Things you every snowbird candidate needs to consider?
Living in a constant summer sound wonderful and it will certainly have a positive effect on your health. But this is not a decision which you should make on a whim. You need to plan every detail in advance.
Housing options
You need to decide where to live in both your homeland and in your snowbirding destination of choice. Some people prefer to live in rental properties, others decide to invest their savings into homes which they can rent out when they are abroad. The bigger issue here is to find a way to maintain your home while you are away. House sitting, neighbours, relatives, friends or tenants… the options are many.
Can you afford to pay taxes in two countries?
No one likes to pay taxes. Imagine if you have to do that in two different places! The good news is that some countries will give you a generous tax reduction if you become their citizen. So, consider discussing that matter with a migration expert.
Healthcare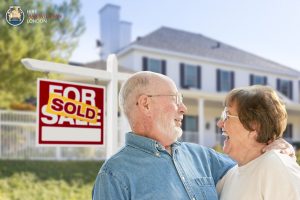 Even if they are in perfect health, retirees need to have easy access to good health care. If they do not have double citizenship, however, that can be tricky. The most obvious alternative here is opting for private health insurance. You need to make copies of your medical records which you can take with you when you travel. Finding a reliable medical professional who can refill your prescriptions and provide you with quality treatment while you are away from the UK is also a must if you want to be a snowbird.
Don't forget to find a team of reputable movers who can help you the first time you are making this transition. Using fast furniture removals in London or renting a storage unit are also two very convenient solutions.